The official Strange Famous Fest 2023 RECAP VIDEO is here!
The *official* 2023 SFR Fest recap is here! Tai & Adrienne of The DOD45 Show had unlimited access to the show, stage, venue, artists, and behind-the-scenes happenings, and compiled what they captured into an epic 4-hour(!) documentary experience that truly puts you in the thick of the action. Watch it all at once or break it up into a mini-series event!
Featuring lengthy interviews with every member of the lineup, as well as performance footage (including the freestyle finale with Sage Francis and special surprise guest Slug of Atmosphere), backstage shenanigans, and much more.
Make sure to click on 'Show Chat Replay' if you want to read along with the occasionally informative & frequently hilarious live chat with the SFR crew from the video premiere that happened on July 7, 2023!
Whether you want to relive the day, or you want to see what you missed, this is a must-see for any SFR fan!
For those who couldn't be there but want to complete their SFR wardrobe (or if we ran out of your size at the merch booth), we've decided to make some extra fest garb available via SFRstore!
Check out the whole Strange Famous Fest line of gear here.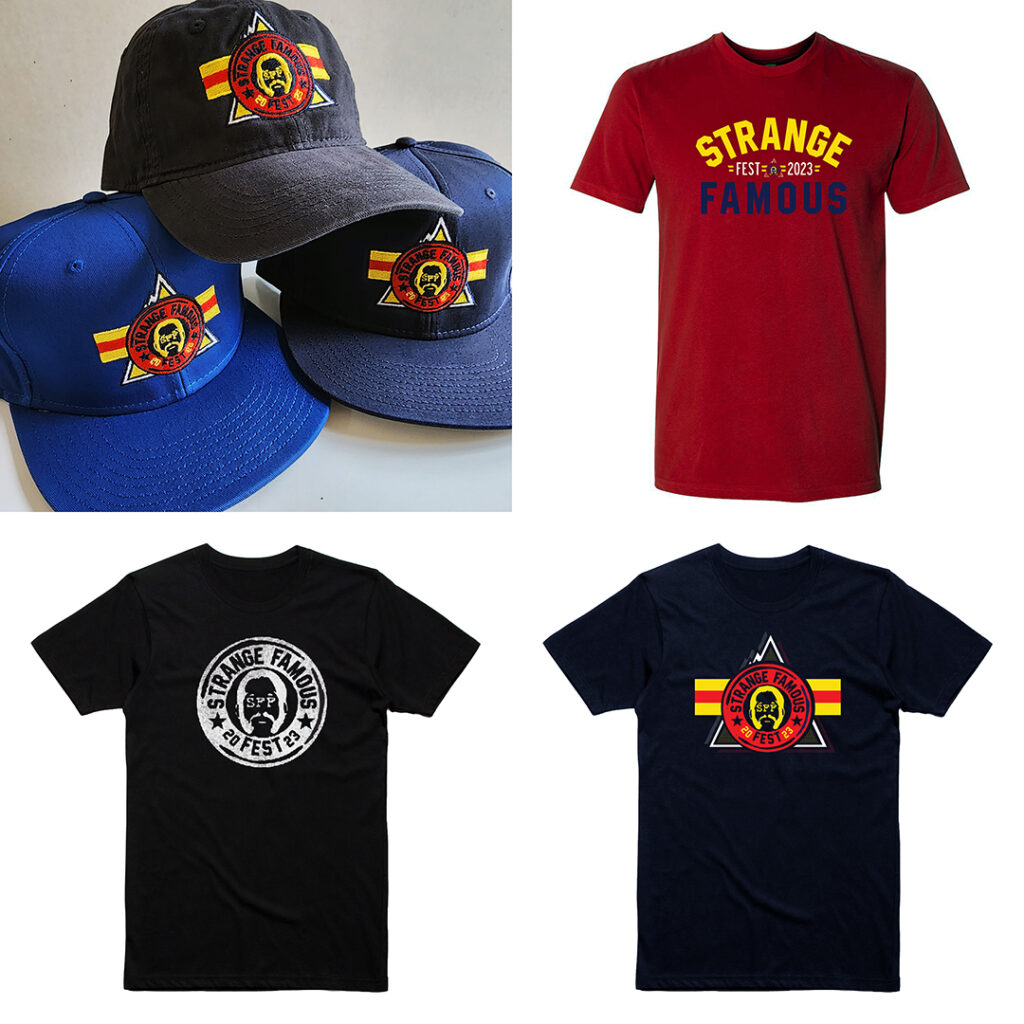 ————————————————————————————
COLORADO! We're coming for you this June!
"The very first "Strange Famous Fest" happened in Denver on June 17th at the Levitt Pavilion and it's FREE.
The RSVP/VIP options are live on the venue's website here. I can't explain how excited I am to be putting this together with the Strange Famous Records crew.
We couldn't include everyone, but this event is going to be jam packed with incredible talent and good vibes. I've been waiting to announce this for almost a year now so pardon me while I do a little victory lap in my basement while everyone else helps spread the word. Much love!" – Sage Francis
LINEUP:
Sage Francis [hour-long headlining set]
Wheelchair Sports Camp (CO)
Metermaids (NYC)
Sleep of Oldominion (OR)
Mopes f/k/a Prolyphic (RI)
Jesse The Tree (RI)
BlackLiq (VA)
Cas One (IN)
Seez Mics (DC)
Jivin' Scientists (AZ)
Early Adopted (MA)
with Storm Davis (RI)
and DJ Zole (CA)
Saturday, June 17th, 2023
All Ages | Rain or Shine
VIP Doors Open: 3:30 PM
GA Doors Open: 4:00 PM | Show Start: 5:00 PM