Season 1: Get familiar with Epic Beard Men on their FREE EP!
Information and pre-sales for the upcoming album, "THIS WAS SUPPOSED TO BE FUN", available HERE.
2019 tour dates are listed HERE
_______________________________________________
Before "This Was Supposed To Be Fun", the Epic Beards dropped a FREE 12-song EP called "Season 1" to introduce the world to EBM!

After a decade of sharing stages and crafting collaborations in the studio, real-life rap BFFs SAGE FRANCIS and B. DOLAN have finally caved to years of fan pressure to form an official group: EPIC BEARD MEN.
"Season 1" is the first official EP from EBM.
You can get your FREE DOWNLOAD download here.
If you'd like to support by copping a CD/Vinyl LP/Cassette or any other EBM merch, go here (Also available on Spotify and all streaming services.)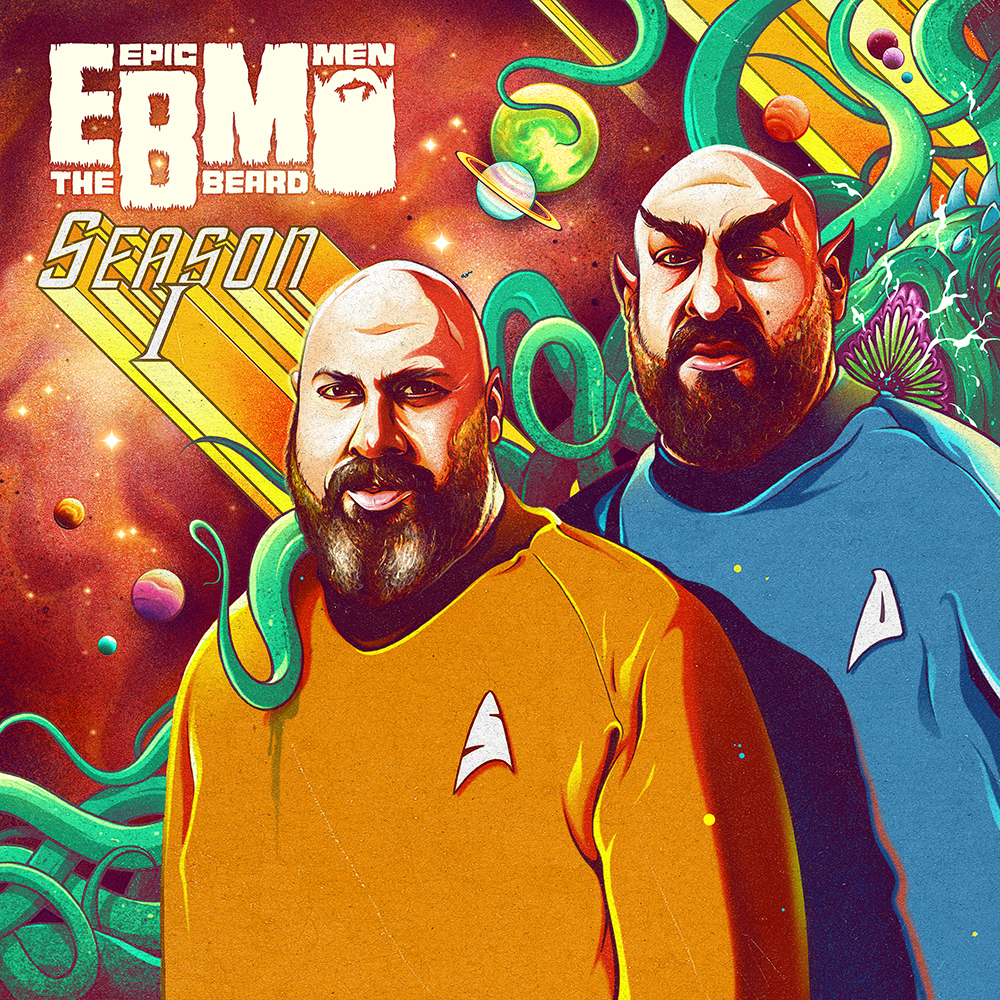 "DUMB ASS KIDS" is the first official video from "Season 1"! 
If you're still wondering what all the fuss is about, here's a 20 minute performance the Epic Beard Men did on Radio Concuss in Seattle:

"Five Hearts" performed live on Kinda Neat:

Click here to play the EBM "Five Hearts" Video Game!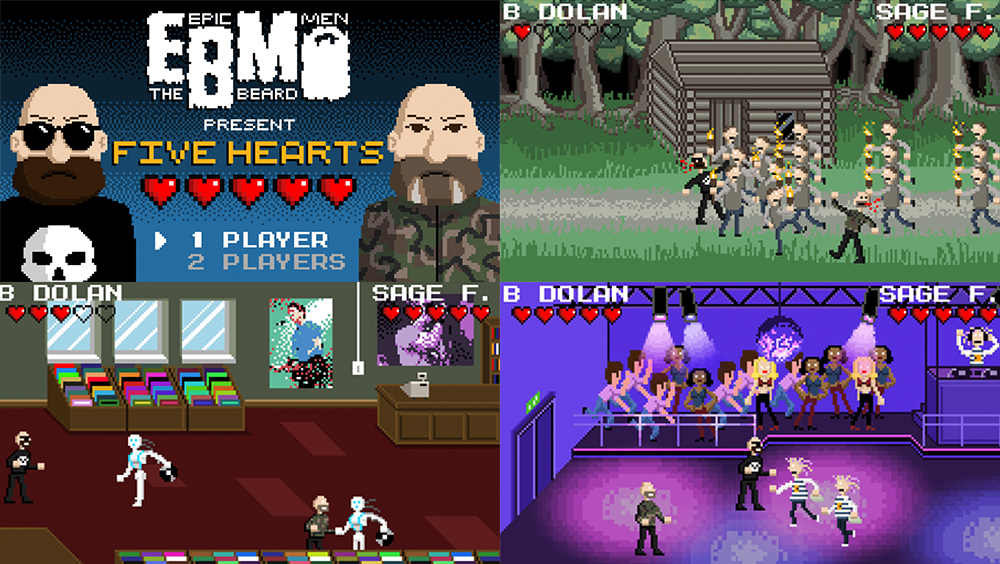 NOT SICK OF THEIR PLATINUM VOICES YET?
PODCAST PODCAST PODCAST PODCASSSSSSTS:
A day after wrapping up their tour in South Korea, EBM appeared on the Nothing's Really Real podcast in which they detail the ups and downs of an emotionally tumultuous tour:

Enjoy a detailed track-by-track breakdown of "Season 1" that Sage Francis and B. Dolan did on the Cipher Podcast before their Brooklyn show: Click Here
While in Los Angeles, Sage and Dolan met up with Intuition for the Kinda Neat podcast.
Here's another podcast that Sage and Dolan did in Orlando where a ton of interesting ground gets covered: Tom and Dan Podcast
Many thanks to VICE for the write up, interview, and debuting Season 1.
Shout out to East Side Monthly for making sense of EBM in this review that is oddly on point. It's truly a rare thing in modern music journalism to see a writer make as much sense as this one does without having even reached out to us for comment or explanations.
Brand new EBM gear is available at SFRstore!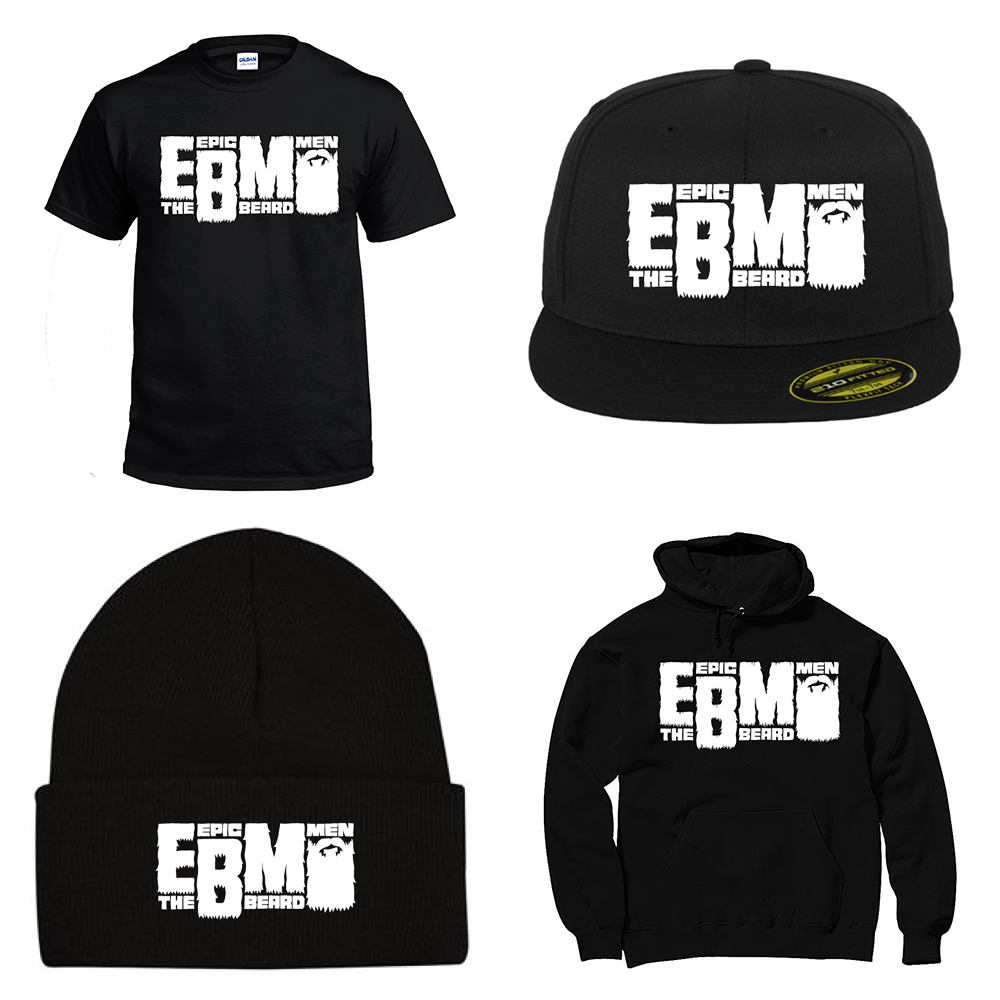 Follow EBM for new music, tour dates, and the latest news: 
Facebook.com/EpicBeardMen
Twitter.com/EpicBeardMen
Instagram.com/EpicBeardMen or @EpicBeardMen